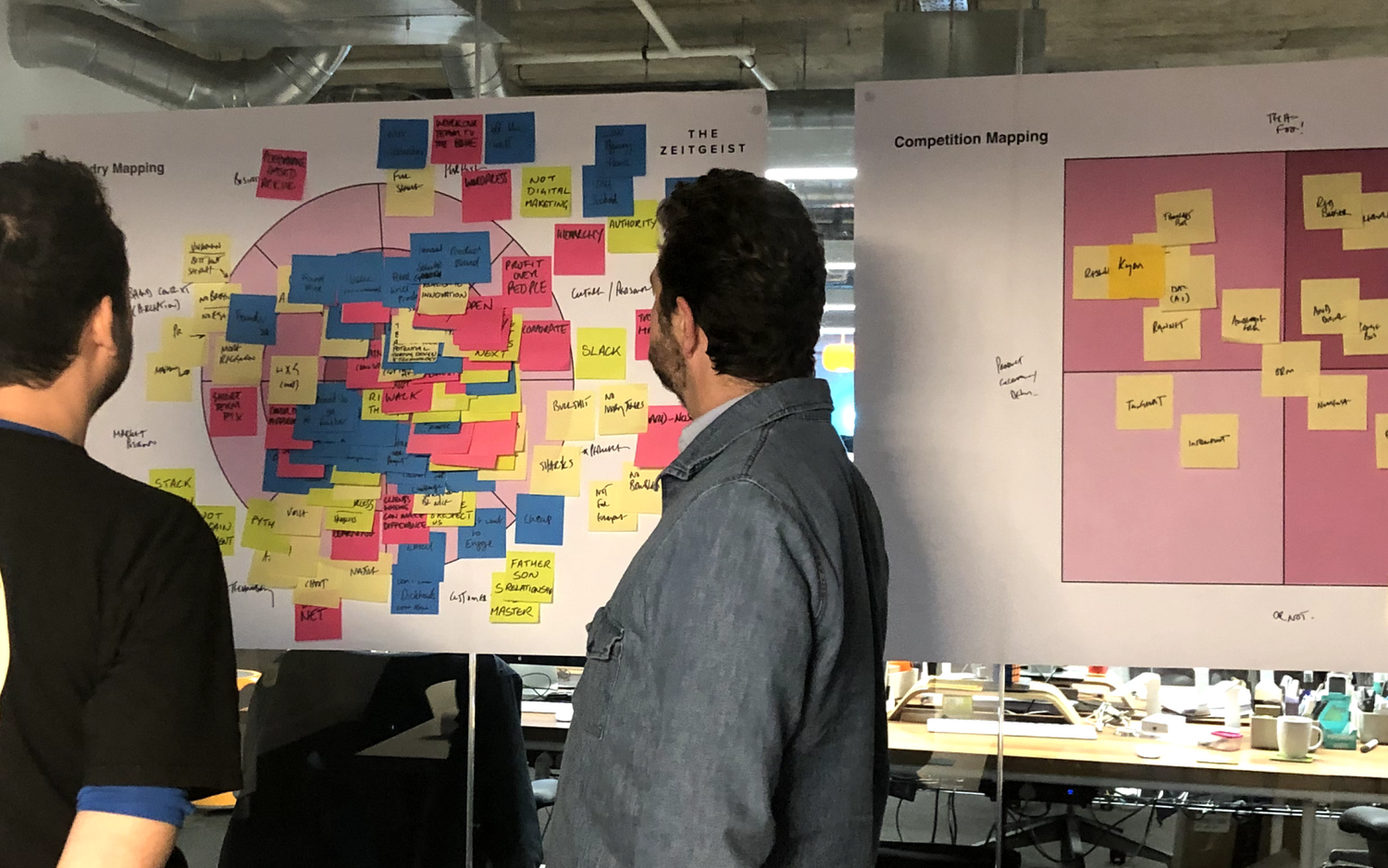 Sales problems solved, results delivered.
We're unlike the others.
We're open, approachable and very un-salesy in many ways.
The way we blend specialisms, frameworks, tools and unparalleled experience positioning based on value scaling B2B businesses is why we deliver sales transformation the results at the scale we do.
Sales results, built from within.
Build it, don't buy it. Stop delegating the problem.

We're not here to keep you hooked on us. We're here to get in, add value to your business and make ourselves redundant as quickly as possible. 

Leaving you in great shape to drive your sales engine forward.

Accelerated frameworks to draw out your true value.

We've distilled 20+ years of experience into expertly designed frameworks that accelerate your thinking and help us bring our the value in your business.

Blended specialisms to cover all challenges.

Whether it's proposition design, or sales strategy and process. Content strategy or implementing the right tools. Content production or expert coaching. 

We have expertly blended our team and skills to bring the right skills to enable you to build it's optimised sales engine inside your business.

Hands on problem solving so you keep the value.

We're very much a 'done with you' consultancy rather than done to you, because no one needs another boring board advisor or consultant that keeps you on the hook.

We roll up our sleeves and get stuck in with you to answer the challenges in front us and leave the value inside your business.

Organisational change to drive business wide sales inclusively.

Sales is not one persons job. It's everyones.

Our processes are inclusive to bring everyone into the sales conversation, empower then team by putting the right people in the right places in the engine and build the most scalable results possible.

Founder led consultancy.

There's no such thing as pitch and switch at Friday Solved. With every engagement, our Founder leads the strategy, bringing 20+ years of consultative sales expertise and two agency exits.
We have a breadth of experience.
From boutique agencies to global consulting powerhouses. We've worked with all shapes and sizes of business. The one thing in common is that their sales and positioning was a problem before we partnered.